Original works + high quality reproductions
Collect art
Feel the calming vibrations of art in your space
happy creating
artyshils art brushes
High quality, cruelty free, vegan, great for acrylics, oils and watercolours
WHERE HAPPY CREATING COMES TO LIFE
artyshils art academy
Beginner friendly, extremely detailed workshops
Welcome to my studio
Hi, My name is Shilpa Lalit
Your artist friend, educator, director
I am dedicated to celebrating the transformative power of art, offering a space for both myself and others to immerse in its meditative and therapeutic ways. I believe in the joy art brings to the soul, and strive to create a welcoming environment for all to experience its beauty and influence.
Shilpa's story
SEND A GIFT
There is nothing an artist loves more then some good quality art supplies to play with.
Gift yourself or your artsy bestie these amazing Artyshils Art brushes and we will make sure to send them all GIFT WRAPPED, with YOUR warm message for them on a card, on YOUR behalf.

You / Your friend will get :-
- The Brushes
- Special gift wrap
- A card for the occasion with your message.
- A small add on gift from our side.

Ready to send your personalised gift ?
I WANT TO SEND A GIFT
Quick view

COMBO 19 :- ALL 9 SETS

Regular price

$330.00

Sale price

$249.99
BEST BRUSHES COLLECTION
SAVINGS COMBO OFFER
Your love for brushes
I've always enjoyed using Shilpa's paintbrushes and realized there were a few I would need for a course I'm taking of hers. Great seller, speedy service, and good product. Thank you, Shilpa. :) Red

Red Scott
I absolutely love these brushes, I have some very expensive brushes from top brands and now prefer these as get such a precision point. Loved them so much brought even more!!!

D Inspired Jo
These brushes work beautifully with watercolor and gouache. I suspect they would work well with ink too. Testing them out was such a pleasure I can't wait to use them for a final piece. While I generally work with very fine tipped brushes I may have to get my wider, larger brushes from this shop in the future as well. Thank you so much. Superior product!

Ashley Moore
Really sweet seller! Super fast shipping. Thank you so much! 💕

Hanifah Christie
fast, and so nicely packaged, i appreciate it so much

laurebk
These brushes have an excellent water holding capacity and you can paint large washes without frequently reloading your brush with water and paint.
The bristles are soft and have a very nice spring.
The handle is sturdy and has a premium finish to it.
Very good quality for the price they come for.
I would recommend these for all watercolor artists

Vidhi Jain
Artyshils Silver bill brushes have now become my go to brushes for all my watercolor and plein air works. Not only are they extremely easy to hold due to their very effective handle design, but also really versatile in nature because of the shape of the bristles. The ferrule is also really sturdy and holds the bristles firmly. The brushes are capable of holding an excellent amount of water and yet because of their thin and sharp tip, they provide complete control on the thickness of the strokes. As a result, they are proficient in their work ranging from a mop brush to a liner or a detailer. Additionally, the wide variation in sizes helps me create artworks in the way I had envisioned them to be. Truly, no looking back after using these incredible brushes! Thank you Artyshils!

Dr Amaey Parekh
artyshils art academy
Where happy creating comes to life
ONLINE WORKSHOP
MEDITATING BUDDHA WITH FISHES
In this very detailed workshop, instrustor Shilpa Lalit, will take you through the entire painting step by step where you will learn how to paint this beautiful Buddha with some gorgeous fishes floating around him.
ENROLL NOW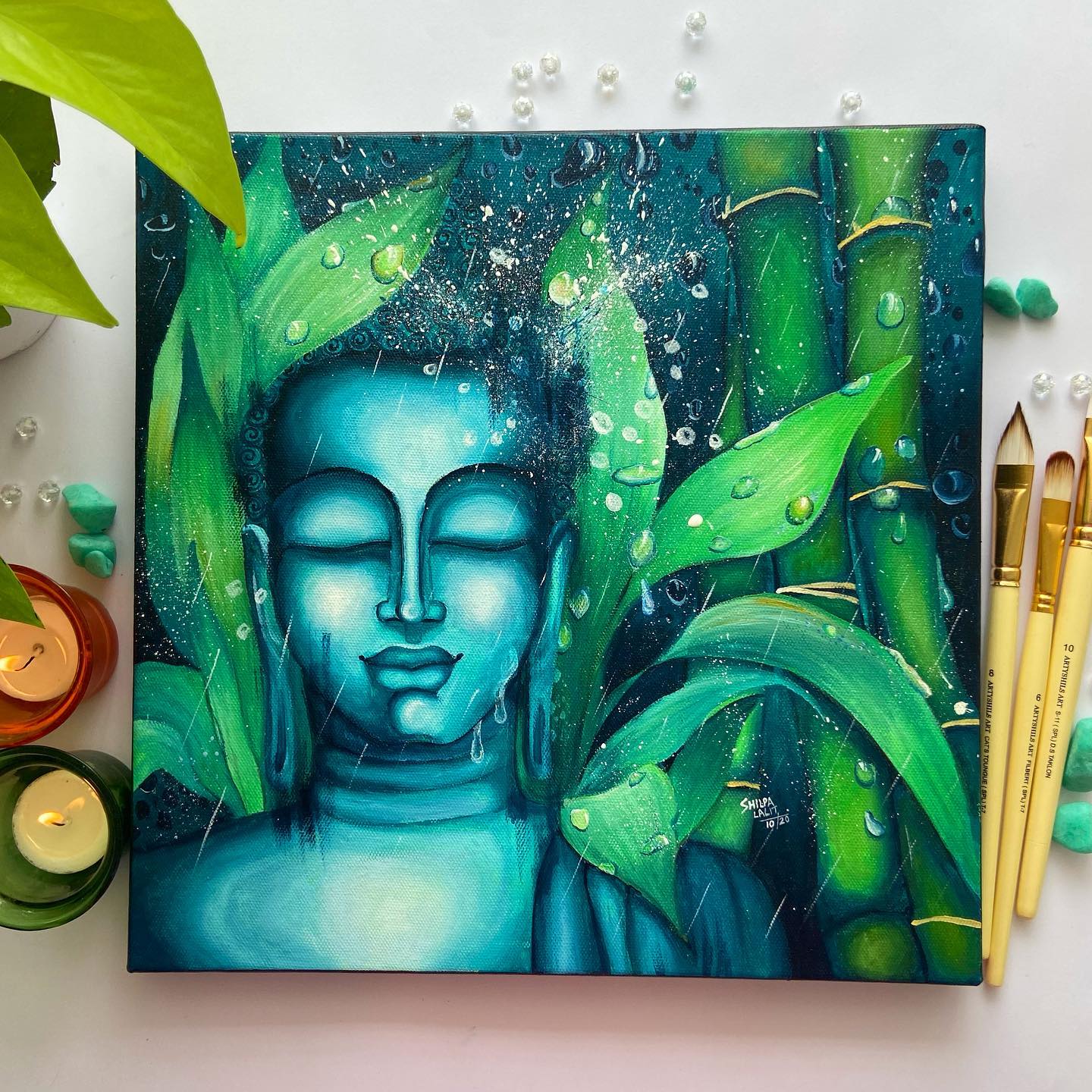 ONLINE WORKSHOP
MEDITATING BUDDHA BETWEEN WET BAMBOO AND DROPLETS
Learn everything from how to draw the drawing to each and every technique Shilpa Lalit used to create this beautiful Buddha surrounded with the magical bamboo forest and is being showered by the blessed rains.
ENROLL NOW
happy creating
There is never a perfect time to paint.
Just grab your paints and brushes and get started.
Guarantees
worldwide shipping

All products on this website are shipped worldwide.

vegan | cruelty free

Artyshils Art stands against using animal products for painting purposes. All our brushes are strictly cruelty free and vegan.

30 days return

All brushes are subject to 30 days return.
Read STORE POLICIES to know more.